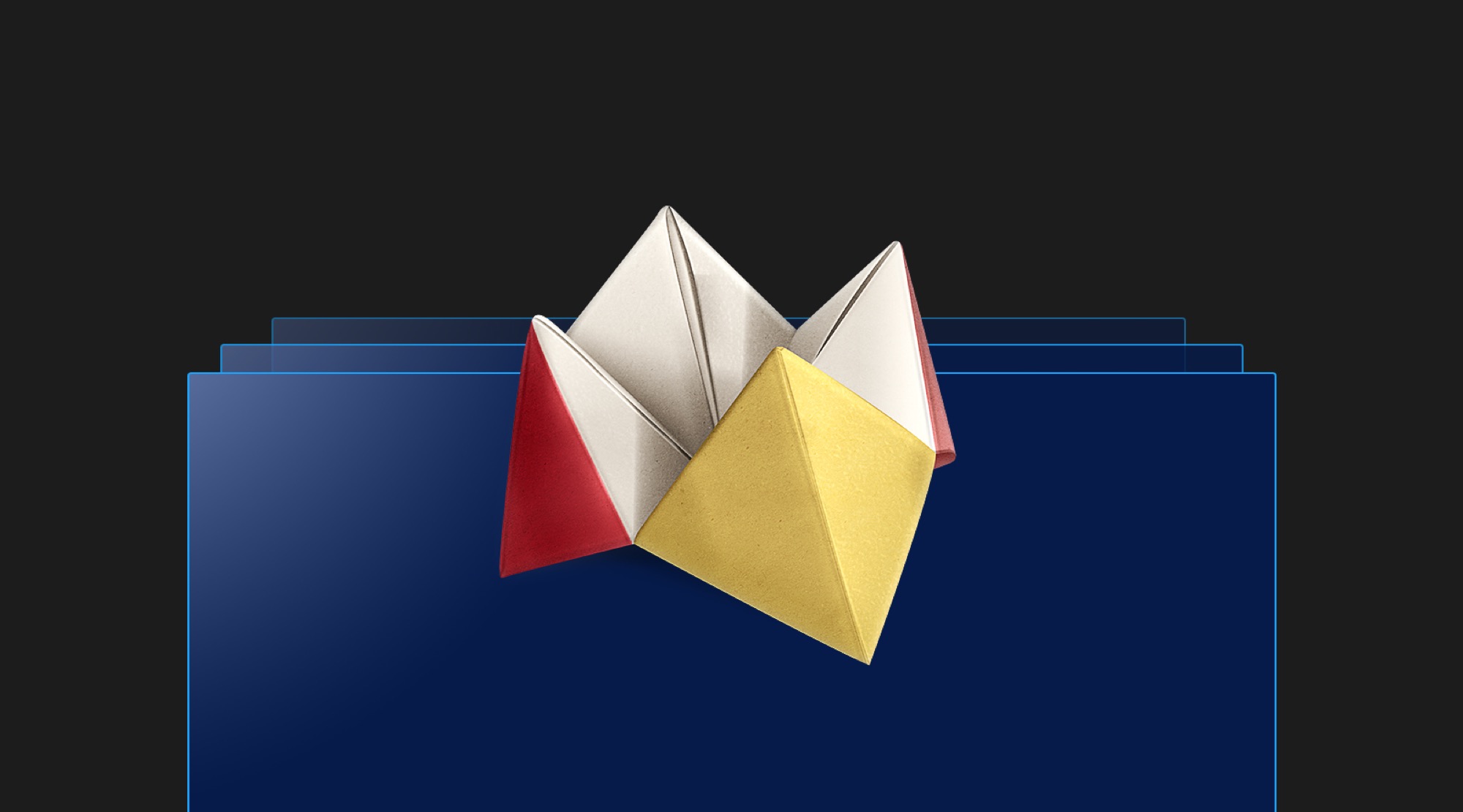 Reveal 1.6
The team at Itty Bitty Apps is excited to announce the release of Reveal 1.6. This release delivers a bunch of new features and adds support for OS X 10.11, iOS 9 and tvOS. Here's the rundown…
Multi-window support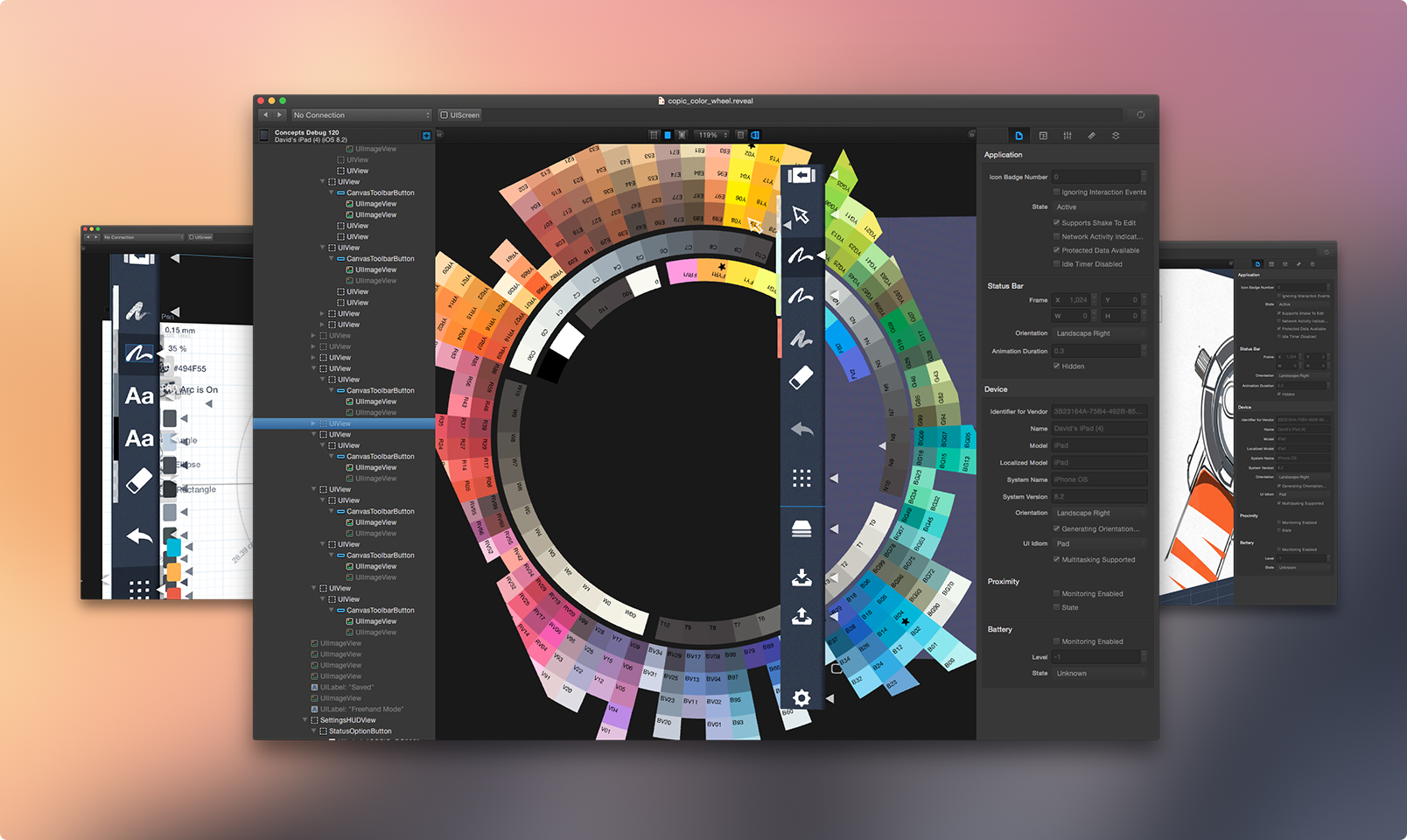 You can now inspect more than one app at the same time. Using multiple windows you can compare snapshots of your application side by side to see how the structure of the view hierarchy has changed over time or across device types.
Create and share snapshots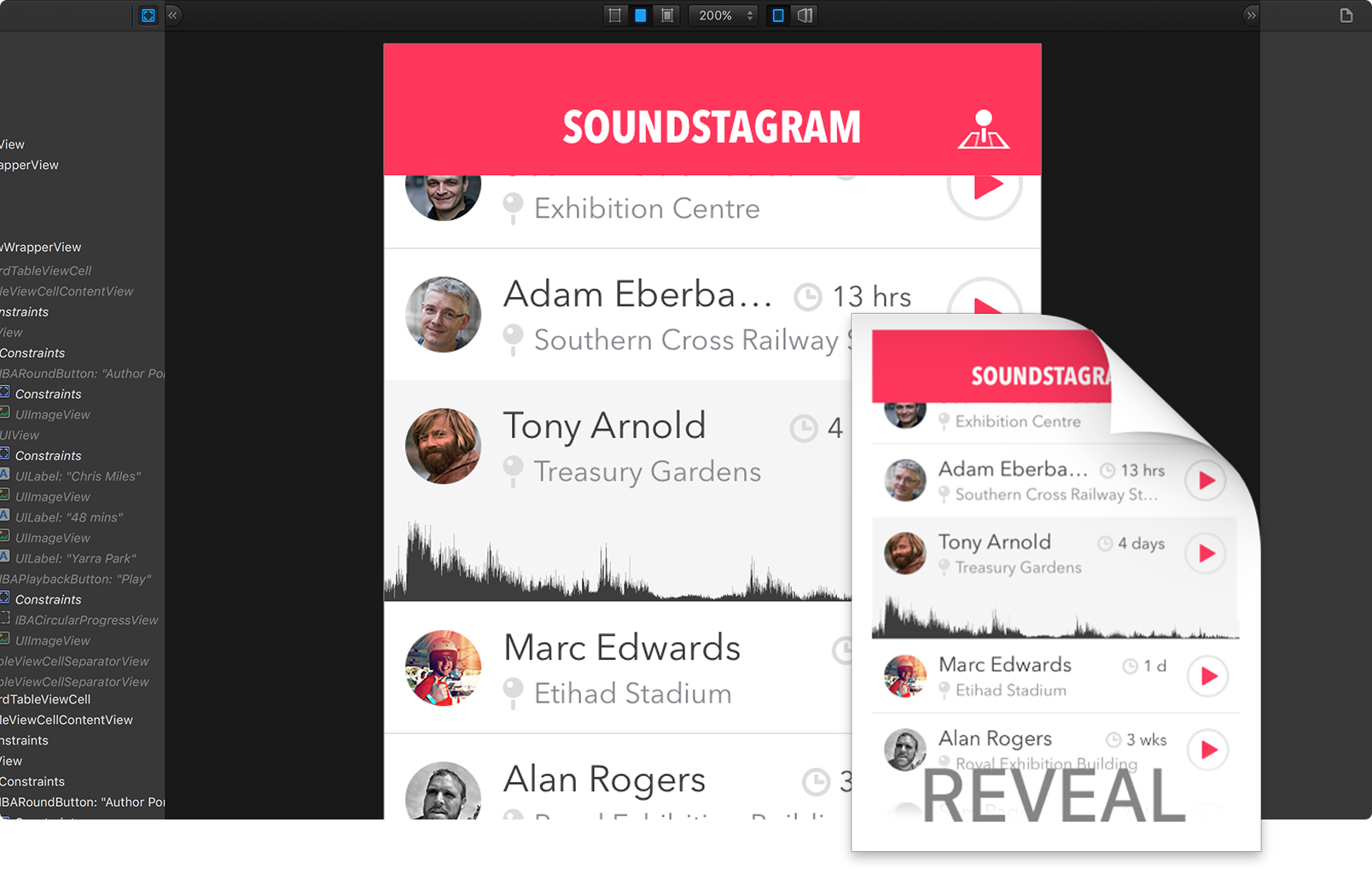 Snapshots can be saved and loaded, allowing you to use them as a point-in-time reference during development or to share for educational and problem solving purposes.
Loading a snapshot does not require the iOS application to be running in the simulator or device. Snapshots can be opened by any other Reveal 1.6 user.
We even added Quick Look support so you can easily find the snapshot you're looking for.
Auto-connect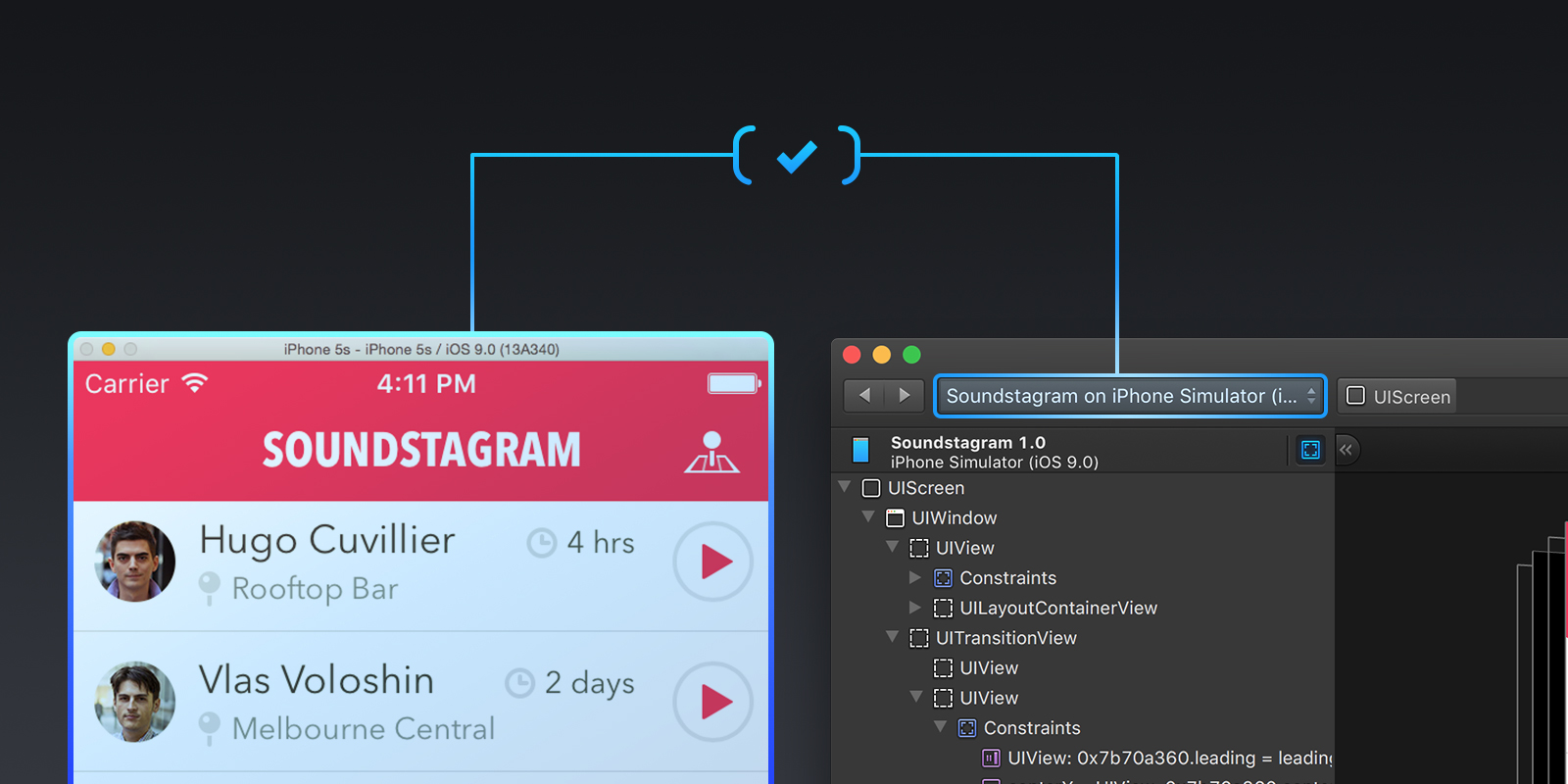 Reveal can automatically connect to instrumented apps running in the simulator. One less click we knew you'd appreciate.
Bitcode
The Reveal 1.6 library includes a bitcode slice which fixes linking problems under Xcode 7.
Platform support

Reveal now supports inspecting iOS 9 applications and includes custom editors for a number of new properties. You can also inspect tvOS applications seamlessly.
We'll be publishing a blog post shortly which will detail how to inspect Apple Watch applications. The process is a little convoluted, but we know many of you will be interested to see how things work under the covers.
The Reveal desktop application now requires OS X 10.10 "Yosemite" to run and we've also bumped the minimum iOS version it'll inspect to iOS 7.
If you need to inspect iOS 6 applications you can download Reveal 1.5.1 here.
Bug fixes
Reveal 1.6 fixes a number of visual artefacts when running on OS X 10.11 "El Capitan" and includes many bug fixes and stability improvements.
How to get it
You can download Reveal 1.6 directly from our web site here. If you already have a previous version of Reveal installed you can update it by selecting 'Check for Updates…' from the Reveal menu.
Feedback
If you have any questions or would like to provide feedback, please head over to our support site and leave a comment.